Industry Type - Commodities Handled
Finance etc. The Bank of Kochi Ltd.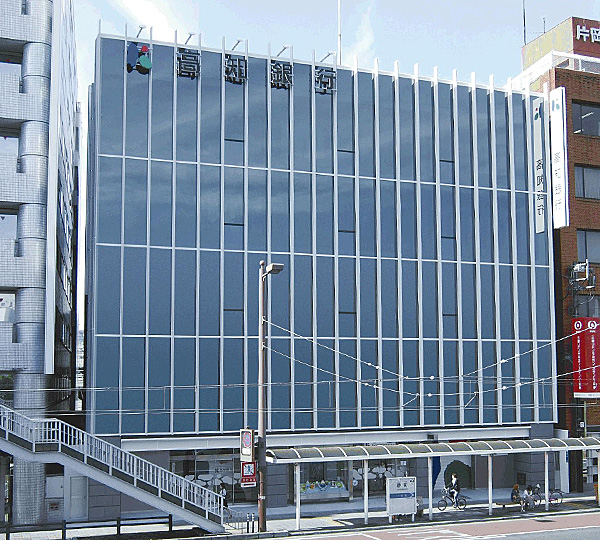 The Bank of Kochi was founded in January 1930 as Kochi Mujin Co., Ltd. Since then we have striven to function as a "bank that walks with the locals, and a bank that grows with the locals." We have done our very best to make the region's finance run smoothly and to provide trusted financial products. We will continue to strengthen the bonds to our community that we have built over the course of many years. We want to be the best regional collaborative bank that we can be. In order to maintain our status as the bank that works with its community the hardest, we will continue to interact with everyone face to face while contributing to the economic revitalization of our local economy.
main item
Company Profile
| | |
| --- | --- |
| Name : | The Bank of Kochi Ltd. |
| Name of Representative : | Katsuhiko Morishita |
| Address: | 2-24 Sakaimachi, Kochi City, Kochi,  780-0834 |
| TEL&FAX : | TEL 088-822-9311 FAX |
| Website: | http://www.kochi-bank.co.jp/ |
| E-mail: | kouhou@kochi-bank.co.jp |
| Capital: | 19,544,000,000 |
| Established: | January  1930 |
| Employees: | 912 |
公益社団法人 高知県貿易協会
所在地:高知県高知市丸ノ内1-2-20 高知県庁本庁舎内
TEL:088-821-0033 FAX:088-822-3065