Toyo Denka Kogyo Co., Ltd.
Industry Type - Commodities Handled
Chemicals Toyo Denka Kogyo Co., Ltd.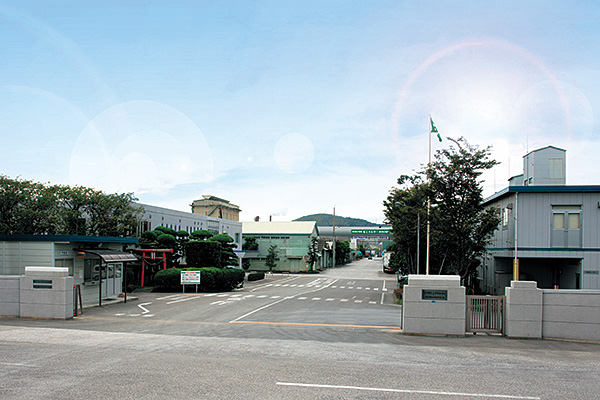 This company was founded in 1919 as Tosa Denka Kogyo Co., Ltd. in 1919, and after receiving investment from Toagosei Co., Ltd. in 1956, the name was changed to what it is currently. Our flagship products are additives for castings and steel, and are used as desulfurization and deoxidation agents in steel manufacturing. We offer unique products created with our own proprietary technology.In addition, we make calcium phosphate for use on cattle farms, calcium carbonate for use in paper manufacturing, and fly ash beads for use in artificial ground material. We also make and distribute "Neo Coal" as a gardening soil that can aid in cleaning the air.
main item
Special Alloy

High quality cast iron products are desired for their durability and safety. To increase the strength of cast iron, our graphite spheroidization agent is necessary.

Calcium Phosphate

We manufacture and distribute calcium phosphate for use in animal feed blends and for supplementing phosphorous and calcium absorption in domestic animals.
Company Profile
| | |
| --- | --- |
| Name : | Toyo Denka Kogyo Co., Ltd. |
| Name of Representative : | Eita Irimajiri |
| Address: | 2-25 Hagimachi,Kochi-City,kochi 780-8525 |
| TEL&FAX : | TEL 088-834-4800 FAX 088-833-2250 |
| Website: | http://www.toyodenka.co.jp/ |
| Capital: | 300,000,000 |
| Established: | April 1919 |
| Employees: | 265 |
公益社団法人 高知県貿易協会
所在地:高知県高知市丸ノ内1-2-20 高知県庁本庁舎内
TEL:088-821-0033 FAX:088-822-3065