Tsukasabotan Shuzo Co., Ltd.
Industry Type - Commodities Handled
Foodstuffs, Agricultural and Marine Products Tsukasabotan Shuzo Co., Ltd.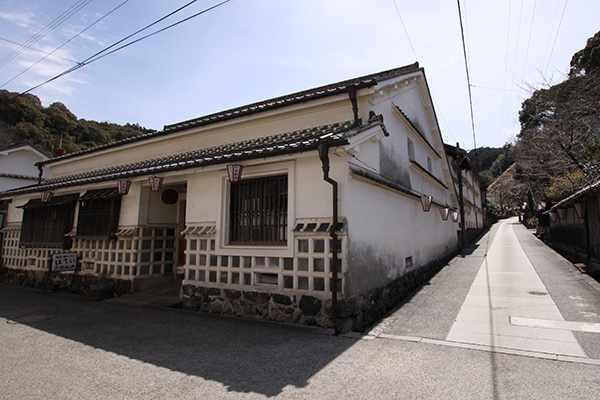 Our brewery was founded around 400 years ago in 1603 as a sake shop in the employ of Fukao Shigeyoshi who was the top advisor to the Tosa daimyo Yamauchi Kazutoyo. It was incorporated in 1918, and the Sakawa born patriot of the Meiji Restoration, Count Tanaka Mitsuaki (leader of the Rikuentai after the deaths of Sakamoto Ryoma and Nakaoka Shintaro) loved the sake so much that he gave it the name "Tsukasabotan". The meaning behind the name is "The tree peony (botan) is the king of flowers. Become the leader (tsukasa) of kings. In its long history as a sake shop, the brewery is said to have deep ties with the hero of Tosa, Sakamoto Ryoma, and is known as the brewery that was closest to him.
main item
Tsukasabotan - Senchu Hassaku

This magnificent sake has an air of romance. It was inspired by the government policy that Sakamoto Ryoma wrote while aboard a ship that would later greatly influence Japan's new government in the Meiji period.

Tsukasabotan - Fuinshu

This junmai ginjo sake was brewed to be drunk with food, and is very well suited to drinking during a meal.
Company Profile
| | |
| --- | --- |
| Name : | Tsukasabotan Shuzo Co., Ltd. |
| Name of Representative : | Akihito Takemura |
| Address: | 1299 Sakawacho Kou, Takaoka-gun Kochi, JAPAN 789-1201 |
| TEL&FAX : | TEL 0889-22-1211 FAX 0889-22-4116 |
| Website: | http://www.tsukasabotan.co.jp |
| E-mail: | ainet@tsukasabotan.co.jp |
| Capital: | 33,000,000 |
| Established: | 1918 |
| Employees: | 28 |
公益社団法人 高知県貿易協会
所在地:高知県高知市丸ノ内1-2-20 高知県庁本庁舎内
TEL:088-821-0033 FAX:088-822-3065